Picture the scene: it's 2009 and a pair of fresh-faced students had ventured to Tallinn for their first back-packing experience.
Strolling into a bar (which shall remain nameless) these two whipper-snappers ordered two Estonian beers (which will also remain nameless). The barmaid proceeded to pour out two half litres of this strange light-brown, yellowish liquid into a pair of glasses, we paid in kroons (ah yes, the pre-Euro glory days) and sat down to drink.

A toast to our health was followed by a long drawn-out gulp and the mandatory first-sip exhalation: "ahhhhhh". The carbonated liquid poured down our throats in a gassy wave, staining our mouths with its bitter edge; already warning us of the colossal hangover to come.

Placing the glass back on the table, we paused as this stale and unimaginative blend reached our stomachs, turned to each other and proclaimed, "that's really nice".
Now, I'm not proud of this but I have to admit that one of those students in that story, is me. In 2009, that was the story of Estonian beer. Mass-produced imitations of beer, poured by the litre down the necks of innocent, mis-guided travellers.
---
…but a revolution was brewing
---
In the cover of night, while all of the revellers were pickling their stomachs with cheap drinks the crusaders of this revolution were beavering away at home, concocting these strange new beverages which would henceforth be known as: beer.
Stepping out timidly into the world with their creations, these bedroom brewers began to liberate the beer drinkers of Estonia. A movement grew. Breweries opened. New bars opened. Shops opened. Minds opened. Until, less than half a decade later, the revolution was complete. Today, Estonia is one of the best countries in Europe to enjoy cutting-edge, quality craft beer.
---
THE MAIN BREWERS
---
There are over half a dozen craft beer breweries in Estonia producing high quality beverages and exporting them across the land. In order to prevent this article from becoming a thesis however, we have narrowed our list down to four of our favourites. These guys continue to push the boundaries of brewing and consistently produce interesting, challenging and quaffable beer.
A huge thanks to Claire from estoniancraftbeers.com. Claire is an expert on the Estonian Craft Beer Revolution her website is a great additional resource. Much of the information below came from her 'Meet the Brewers' interview series.
1) Lehe
'Blackmouth Cur' (American Pale Ale) was the first Estonian-brewed craft beer I ever tried. A love affair was born on that day.
Tarmo and Gristel began brewing during the Dark Days. Without access to external facilities, they brewed their first beer in their sauna at home. After three years, the pair decided to abandon their corporate backgrounds and Lehe brewery was born.
In March 2013, they shipped out their first batch and just two years later they had produced 75,000 litres! Tarmo and Gristel were at the forefront of the Estonian Craft Beer Revolution; their early success bred confidence and optimism throughout this industry, paving the way for many of the breweries we see today.
Website: www.lehepruulikoda.ee/en/
E-mail: lehepruulikoda@lehepruulikoda.ee
2) Põhjala
Bursting onto the scene only a few years ago, Chris Pilkington and his fantastic team were also key players in the Revolution. Right from the start they produced beer of outstanding quality and their reputation continues to grow with very new brew they release.
Põhjala are spearheading a movement to put the Estonian Craft Beer Revoution firmly on the global map. They are ambitious, passionate and talented.
Reasons to love Põhjala:
– Dominating the 'Best Beer from Estonia' rankings on ratebeer.com
– Exporting their beer to many countries across Europe
– Establishing their own craft beer bar: Speakeasy (we'll get to that a bit later)
Website: www.pohjalabeer.com/en/
E-mail: pohjala@pohjalabeer.com
3) Tanker
Ryan arrived from San Diego during the Dark Days. Unable to find beer that he wanted to drink in Tallinn he decided that the only logical step was to brew his own. A very wise decision.
Alongside his friends Ants and Jaanis, Tanker developed from a 50 litre-a-batch home-brew to a flourishing professional brewery capable of producing up to 10,000 litres a week. Their beer is distinctive, imaginative and truly memorable.
Website: www.tanker.ee
E-mail: beer@tanker.ee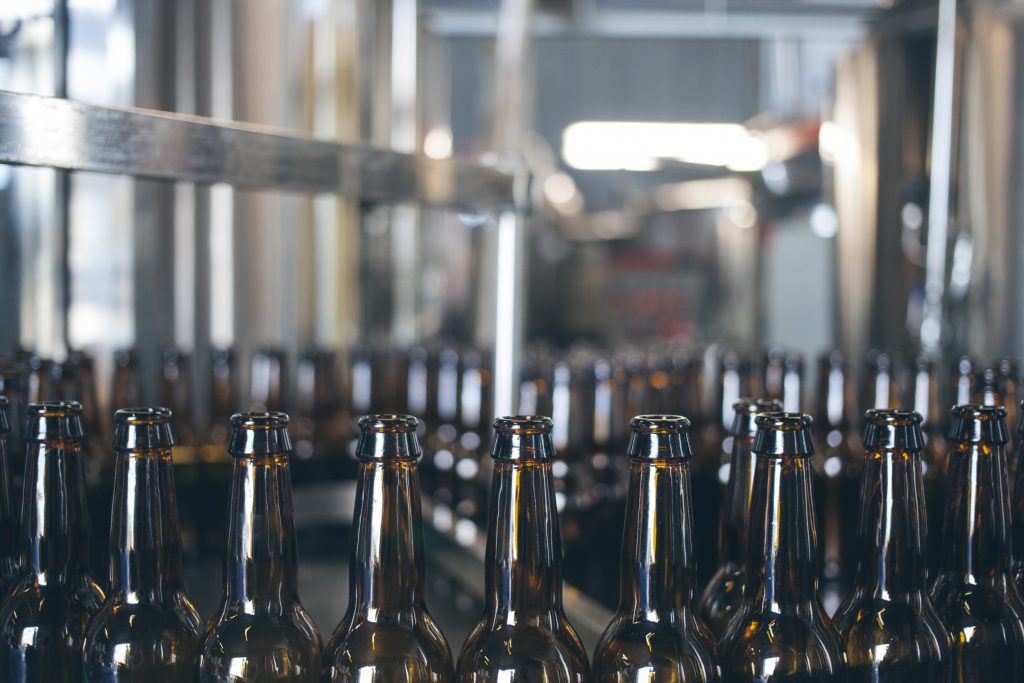 4) Õllenaut
Before founding Õllenaut, Ilmar was a prolific home brewer. His 'hobby' lead him to produce 2,500 litres in a year, at which point he realised it probably wasn't a hobby any more and it was time to start brewing professionally.
Õllenaur took off, surpassing Ilmar's initial sales prediction of 30,000 litres to reach 100,000 litres sold in the first year. With an emphasis on locally sourced ingredients, Ilmar and his business partner Urmas, make most of their sales within Estonia. Their bottle-conditioned beer can be found in all major supermarkets, specialist shops and bars.
Look out for the distinctive Õllenaut character that appears on every bottle!
Website: www.ollenaut.ee
E-mail: info@ollenaut.ee
SPECIAL MENTION

Look out for these other great breweries: Vormsi, Tänav & Kolk, Tammela, Raba, Pühaste, Pöide, Hampelmann and Anderson's
---
WHAT TO DRINK
---
Ease your way in..
Õllenaut, Eesti Rukki Eil (5.3% Estonian Rye Ale)

The only beer in Estonia brewed with locally produced grain – The Rye. The Ale what can only be described as a true liquid bread
Lehe, Blackmouth Cur (5.2% American Pale Ale)
Mentioned above. The first Estonian craft beer I ever tried. A tribute to American craft beer pioneers. Cascade hops provide aromas of grapefruit and pine. Malty and slightly caramelly aftertaste, amber color, gorgeous froth and Vienna malt. Very quaffable!
Põhjala, Virmalised (6.5% Indian Pale Ale)
Probably the most-sold craft beer in Estonia, certainly the most popular beer from Põhjala. It has a great tropical fruit and grapefruit nose with an assertive bitterness on the tonge and some sweet malts to balance it all up. Pretty much the Estonian go-to IPA.
Tanker, Sauna Session (4.7% Ale with birch)
Tanker have tried to capture the essence of Estonian sauna tradition in a beer bottle. A very unusual beer, with a strong birch aroma and flavor that is very refreshing and satisfying. Brewed using real birch leaves, the same ones that are used as whips in the sauna!
Lehe, Lõbus Njuufa (6.5% Black India Pale Ale)
Pilsner malt, Vienna and Munich malt give the beer its powerful body, roasted malt gives the
dark black color, Cascade and Citra Brand hops give the friendly taste of hops.
Up your game…
Põhjala, Öö (10.5% Imperial Baltic Porter)
Dark, smokey and rich with coffee hints. The first beer ever produced by this pioneering brewery and one of their most iconic products. Ranked among the best Baltic Porters in the world!
Õllenaut, Turbahunt (11.2% Peated Ale)
Brewed using Scottish peated whiskey malt, so it can described as young whiskey. This one is definitely for the more advance pallette!
Tanker, Hallucination (7.6% Imperial Pils)
A hop bomb of EPIC proportions. 25 grams of hops per litre give this beer a juicy hop flavor profile and a bitter punch. Lager yeast makes it extremely crisp and a sturdy malt backbone helps to showcase the hop flavor without overpowering bitterness. If you love hops you can't miss trying this one!
---
WHERE TO DRINK
---
Before you go rushing out to down ten beers, be warned: beer of this quality is more expensive than its mass-produced alternative. The beers described above are best enjoyed and appreciated slowly, in good company and in my opinion it is better to spend more money on fewer drinks anyway. For the cheapest places to drink beer, head for the loud music and bachelor parties on Suur-Karja Street.
In the Old Town…
Põrgu – located in an old cellar, knowledgable staff, happy customers
Outside of the Old Town…
Pudel – Craft beer specialists, alternative style, hipster vibes
KEY VOCABULARY
Beer – Õlu
Thank you – Aitäh
Cheers – Terviseks!
---
WHERE TO BUY
---
In the Old Town…
Outside the Old Town…
Sip – Telliskivi 62, Tallinn
NOTE: Even the supermarkets stock a good selection of Estonian craft beer. You won't get the same level of expertise as you will in the specialist shops it can't hurt to browse the beer section when you're picking up some groceries.